Buckfastleigh Town
The
historic mill town of Buckfastleigh and the neighbouring abbey village of Buckfast, can be found nestling on the southern edge of eastern Dartmoor in Devon just off the A38, midway between the cities of Exeter and Plymouth.
The name "Buckfast" means "stronghold" – traditionally a place where deer and buck were held, and "Leigh" would have been the pasture belonging to Buckfast – hence the meaning deer held in a pasture (buck-fast-leigh). Buckfast probably existed before Buckfastleigh as it is mentioned in the Domesday Book and in 1018 a Benedictine Abbey was founded and endorsed by King Canute at Buckfast.
Read more about the town here...
Neighbourhood Plan News…
2nd Phase...
We have successfully applied for extra assistance from the government so the Neighbourhood Plan has now moved into a second round of consultation to develop a masterplan for the town. This will look in more detail at issues such as the future of the Devonia site and traffic-flow... Please watch this space to find out how you can take part.
Devonia Site Development Consultation Workshop - Mon 14th Dec - find out more here.  
Thanks to the 35+ townspeople who came and took part in this inspiring exercise. A report from the workshop will be available soon...

You can download the draft Neighbourhood Plan here. To find out more about the Plan click here. We welcome your feedback, thoughts and ideas.
The Neighbourhood Plan information boards will be on display in various places around the town over the coming months for you to add your comments and ideas. The Plan will influence Town Planning in the parish for the next 20 years, so make sure you are a part of it.
Garden Waste – What's Next?
Teignbridge have stopped free garden waste collection for Buckfast & Buckfastleigh. If you still want them to collect your green bin, you will need to sign-up here and pay £35 per year.
There are plans to create a community-run composting site in the town, to reduce costs and create good-quality compost for local growers, but this will not be in place by the time the green bin service ends. If you are interested in getting involved or finding out more about this, email us for the attention of Cllr. Mark Maish.
In the meantime, an alternative to the Green Bin charge would be to have one or more 120 litre bags collected on demand by a local company called 'Go Green Devon' at gogreendevon.com - you need to select 'Services for Sale' on the top menu, then 'Gardening Services' on the left menu to find out more.. You can buy a book of 10 collection tags (one per bag you want collected) from their website (and the bags at £5 each if you want) , and use them at any time you want.
Information about the changes to the Recycling collection can be found on the Teignbridge District Council website here & an FAQ here.
Town Council Update – Dec 2015
Click here to view/download the first Buckfastleigh Town Update - a leaflet aimed at informing you about what the council has been doing so far and inviting you to get involved with the decision-making process...
Town Council News
New Town Councillor - Fanny Jackson
After the the election on the 17th December, Fanny Jackson is our new town councillor. The existing councillors and staff would like to welcome her and look forward to a fruitful partnership. You can find out more about her here.
---
Ron Fox has had to resign as Chair of the Town Council

and suspend his role as councillor due to ill health. He will  be gradually resuming his councillor role as his health allows. You can read a message from him here. The council will therefore be without a chair until May 2015, when a new one will be selected. Until that time Pam Barrett, the deputy chair will be acting chair of the Town Council.
---
Town Council Meeting - Key messages
The Key Messages from the Council meeting held on 13/1/16 are here.
We aim to issue brief Key Message summaries as soon as possible after council meetings and they will be included in the News Section of this website.
The full minutes of meetings will be available on the website when they have been approved by the next full council meeting in the following month... and are available here. Our apologies if these are not always up-to-date as at busy times they may take a while. You are very welcome to attend the monthly meetings of the whole Council, the Tourist & Leisure committee, The Highways & Planning committee, and the Finance Committee. You will have a chance to raise issues for the council at the beginning of meetings. Dates & agendas for meetings are to be found here. Meetings are held at the Town Hall.

For up-to-the-minute announcements and information check out our Facebook page at here. You can also follow us on Twitter at @BflCouncil
Meet your councillors…
Town councillor surgeries.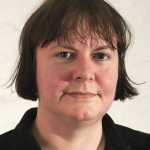 Come along to meet town councillors Pam Barrett and Andy Stokes in the library between 11.00 and 12.30 on Saturday 13th March.
Come and talk to us if you want to get involved with projects in the parish or if you have ideas, thoughts and problems regarding the town -  or just say hello.
We are keen to continue to hold some surgeries away from the Town Hall. We'd welcome suggestions for suitable and convenient locations in both Buckfast and Buckfastleigh.